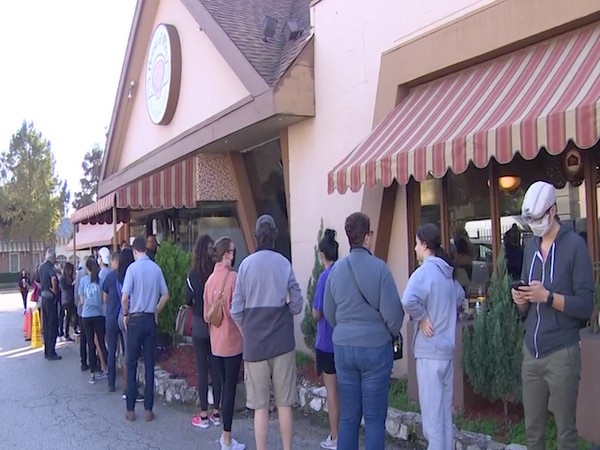 OUR STORY
The most trusted name in Texas for homemade pies since 1967!
About Us
WELCOME TO House of Pies Company Store
House of Pies is a legendary family-owned restaurant and bakery chain that has been serving delicious pies to Houston locals and visitors for over 50 years. Our restaurants have served multiple generations of families, and thousands annually have made a family tradition of purchasing our famous pies and cakes for the holidays. Since our inception in 1965, House of Pies has since expanded its operations and now ships its famous pies nationwide. We are honored to be part of many special moments and celebrations and look forward to continuing the House of Pies tradition for many years to come. 
CRAFTING THE PERFECT PIES
One of the secrets to House of Pies' success is our commitment to using fresh and quality ingredients. The bakers at House of Pies use traditional baking methods that have been perfected over the years, ensuring that each pie is baked to perfection. The pie crusts are always flaky and golden brown, while the fillings are bursting with flavor. From classic apple pie to the crowd-favorite Texas pecan pie, each pie is crafted with love and care.
OUR FAMOUS PIES SHIPPED FRESH TO YOUR DOORSTEP
Thanks to House of Pies' online ordering system, you can now enjoy our famous pies no matter where you are in the country. With just a few clicks, you can order your favorite pies and have them shipped directly to your doorstep. Each pie is carefully packaged to ensure that it arrives in perfect condition. Whether you are craving a slice of cherry pie or a whole pecan pie, House of Pies has something for everyone.
VISIT HOUSE OF PIES RESTAURANT & BAKERY TODAY
If you happen to be in Houston, The Woodlands, Cypress, or Katy Texas, make sure to visit House of Pies Restaurant and Bakery to experience the magic of their delicious pies in person. Our restaurant's cozy and welcoming atmosphere, paired with our mouth-watering menu, will leave you wanting more. And if you are unable to visit in person, our online ordering system allows you to enjoy our famous pies from the comfort of your own home. View our locations.
Thank you for choosing to shop with House of Pies' online shop!