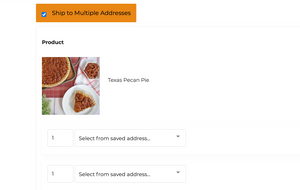 Client Gifting Made Easy
Simplify the gifting process with our convenient "Ship to Multiple Addresses" feature. You can send different pies to various recipients all in a single checkout, making the process seamless and efficient. From classic fruit pies to rich and decadent pecan pies, our selection offers something for every palate. For larger orders, contact our support team to help you through the process!
We Offer Price Discounts on 10 or More Pies!