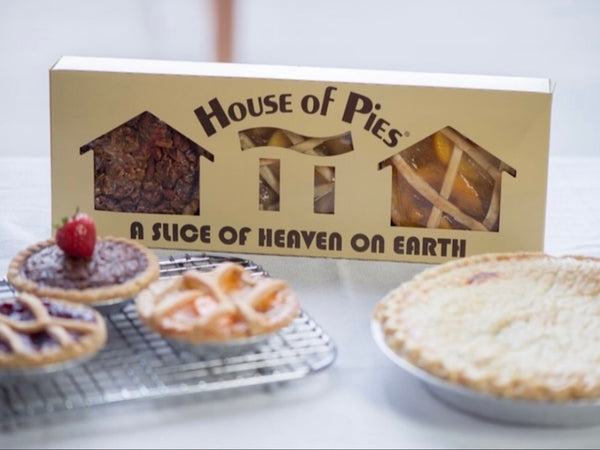 Mini Pies
Discover a world of flavor with our fresh baked 5" mini pies, baked to perfect at our iconic bakery in Houston, Texas and available for shipping nationwide! Our mini pies are perfect dessert for anyone who wants to savor our best-loved flavors at once, whether it's a holiday gathering such as Thanksgiving or Christmas, a birthday celebration, a corporate gift, or a sweet treat for yourself. Order now for your favorites delivered fresh to your door!
FREE SHIPPING over $50+
Flat rate shipping is $7.95 for any ground package OR send two or more pies to the same address for FREE SHIPPING!
SHIP PIES TO EVERYONE
Send To Multiple Addresses
Need to ship to more than one address? Send different pies to various recipients all in a single checkout!
Ship Pies When YOU Want It!
Unlike many companies, you can pick the date your products will ship with our Ship Out Date Calendar! Order your holiday pies today!