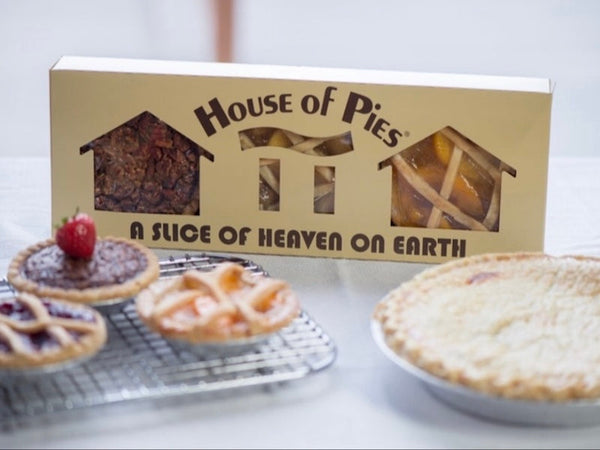 All Pies
Explore our selection of 9" whole pies and mini pies, now shipping nationwide! Dive into a universe where every gourmet pie is a masterpiece, meticulously crafted to deliver a symphony of flavors straight to your doorstep. From the timeless apple and cherry to the award-winning pecan pies, our assortment ensures a slice of heaven for every palate. Perfect for holiday gatherings, birthday celebrations, or simply elevating a family dinner, our pies, made at our bakery in Houston, Texas, stand as the epitome of thoughtful gifts, delightful desserts, and cherished memories. Explore our pies and let every slice take you on a sweet, nostalgic journey.
FREE SHIPPING over $50+
Flat rate shipping is $7.95 for any ground package OR send two or more pies to the same address for FREE SHIPPING!
SHIP PIES TO EVERYONE
Send To Multiple Addresses
Need to ship to more than one address? Send different pies to various recipients all in a single checkout!
Ship Pies When YOU Want It!
Unlike many companies, you can pick the date your products will ship with our Ship Out Date Calendar! Order your holiday pies today!